Drink Me brings you the entire world of drinks, from the best new spirits to killer wines, craft beers, and everything in between. We spend our days scouring the world for the best imbibables around, the coolest equipment to help you make the most of your drinking life, and advice and know-how from the people shaping the way we all sip and swirl and savor. Drink Me has become the go-to resource for drinks professionals and consumers around the world.
Stop by for in-depth investigative stories on the craft, culture, and history of drink; scroll through our exhaustive, ever-growing lists of must-haves; stay for our travel coverage, interviews with industry icons, product reviews, and so much more. Drink Me harnesses all of our access and expertise, and offers it in an always evolving, easy-to-search daily dose.

Drink Me Team
Adrian Smith (Head of Content & Partnerships)
Sara Lawrence (Editorial Manager)
Sophie Furukawa (Account Management Lead)
Colin Hampden-White (Head of Whisky)
••••••••••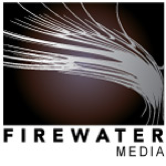 Firewater Media Team
Cornelius Geary (Founder & CEO)
Stone Playter (Founder & CTO/COO)
Natasha Swords (Managing Editor)
••••••••••
Drink Me is a Firewater Media Company. See below for our sister companies under the Firewater Media umbrella.