Baccarat Hotel & Residences New York is a decadent hotel towering 550 feet above West 53rd Street across from the Museum of Modern Art and steps away from Fifth Avenue's iconic shopping. Sparkling from the inside out, the hotel's interior brings classic Baccarat French aesthetics into modern midtown New York City veiled by a corrugated crystal curtain that is 125 feet wide.
Guests of the hotel will enjoy luxurious suites that feature floor-to-ceiling windows, custom jacquard linens by Mascioni, and white marble bathrooms with standing glass showers. A tablet controls various aspects of the room including lighting, temperature, and room service. Those looking for simplicity will love the "champagne" button on the room telephone. One press of the button orders a vintage bottle of the guest's choosing served in signature Baccarat fluted glasses. Hotel amenities include the Spa de La Mer that offers revitalizing treatments in a soothing environment. Guests can sit back and relax on plush day beds surrounding the large indoor pool and have access to cutting edge equipment and a staff of personal trainers at the 24-hour gym.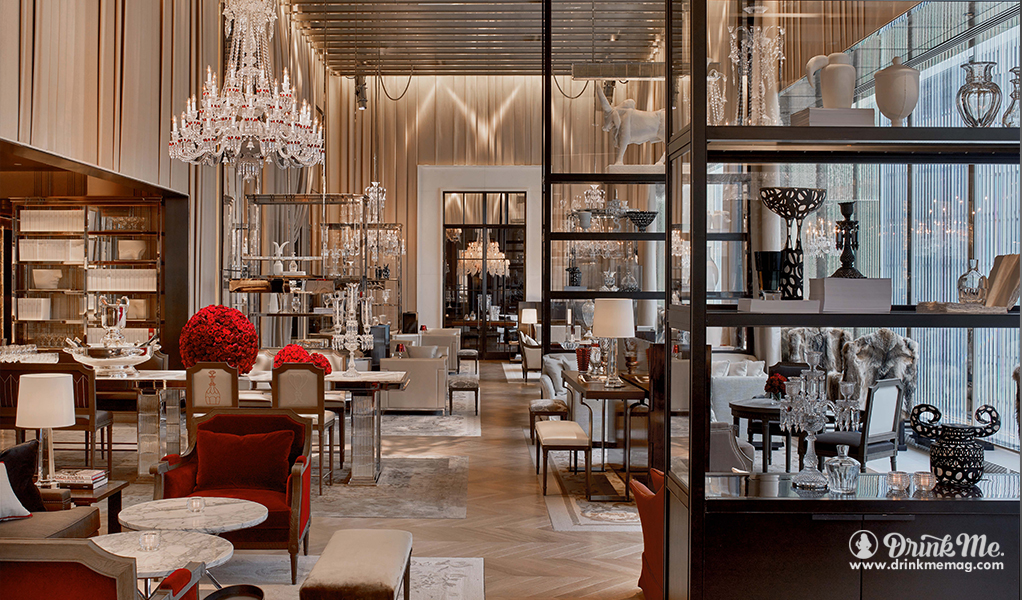 On top of state-of-the-art amenities, the hotel also offers world class dining and experiences. The Grand Salon is visually stunning with walls of silk, parquet floors, and plush, high-backed seating underneath a 64-arm Baccarat chandelier. The Grand Salon offers tea, coffee, a full bar menu, and signature cuisine. Days start with pastries on the central marble table and evening begin with champagne. Food and beverage manager Matthieu Yamoum not only has extensive knowledge of champagne but is also a master at champagne sabering. Matthieu learned how to slice bottles open with a saber as a teenager and now competes for the World Record. Guests can be treated to a showcase of his unique talents as he opens champagne bottles with Baccarat crystal wine glasses.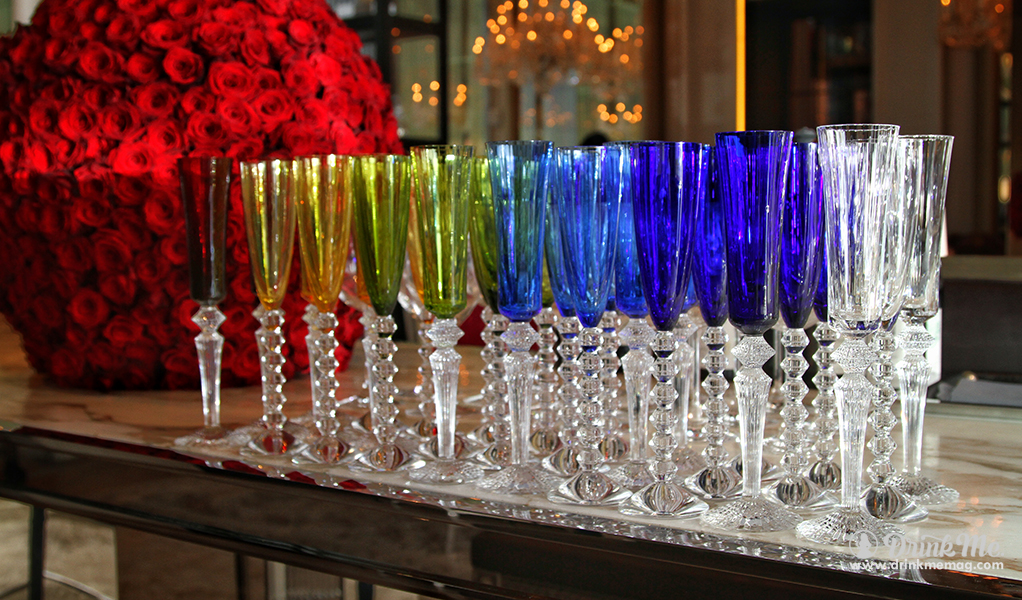 The Baccarat crystal brand goes back over 250 years. This is the first hotel under the brand. The hotel brings new life to the brand and new admiration for the iconic and shimmering glasses. The lobby has a mesmerizing wall of 2,000 hand-picked Baccarat glasses. Each glass is lit by an LED light that creates a sparkling light show making the lobby shine day and night.
Since Baccarat crystals are so iconic and integral to the hotel experience, the hotel has four "Glass Attendants" on staff. Their job is to know the ins and outs of over 40 different types of stemware and designs. Glass attendants know everything about the Baccarat crystal making process which hasn't changed in 250 years. Glass attendants use a separate dishwasher, special detergent, and only specific cloths to clean and care for the glasses and have learned to do this quickly and efficiently to keep up with the high demand. Each Baccarat glass is a piece of art. The craftsmanship and history poured into each glass can be felt by every guest. Glass attendants are essential to keeping the crystal glassware sparkling and the guests experience dazzling.
Take in the luxurious, unique, celebratory, and shimmering experience only offered at Baccarat Hotel & Residences New York.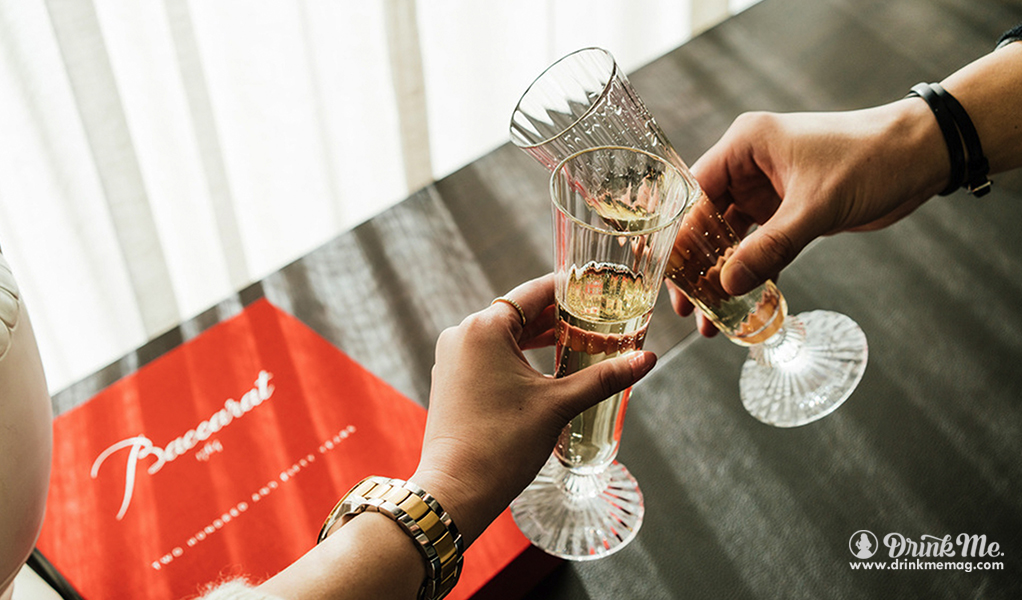 Facebook // Twitter // Instagram
Online Reservations or 866-957-5139
Grand Salon Reservations: 212-790-8867