The day begins, a crisp coolness in the air with a shimmering glaze of sunshine between the occasional but not at all uncommon blast of rain and snow. Where are we you ask? Why, Aberdeen, of course!
Today marks day 1 for the inaugural Black Cow Gold Top Cup Competition, where mixologist wizards from around the country pitch to become Black Cow's official UK Gold Top Cup Winner of 2016. Our first journey takes us to Ninety Nine bar and kitchen, a quaint yet rustic cocktail bar in the heart of Aberdeen and the perfect venue for imbibe genius' to showcase what they do best.
The smell of freshly squeezed limes and lemon zest fill the air, a tribute of what is to come as a shortlist of eighty worthy imbibe warriors make their way to the bar to showcase their mixology talents.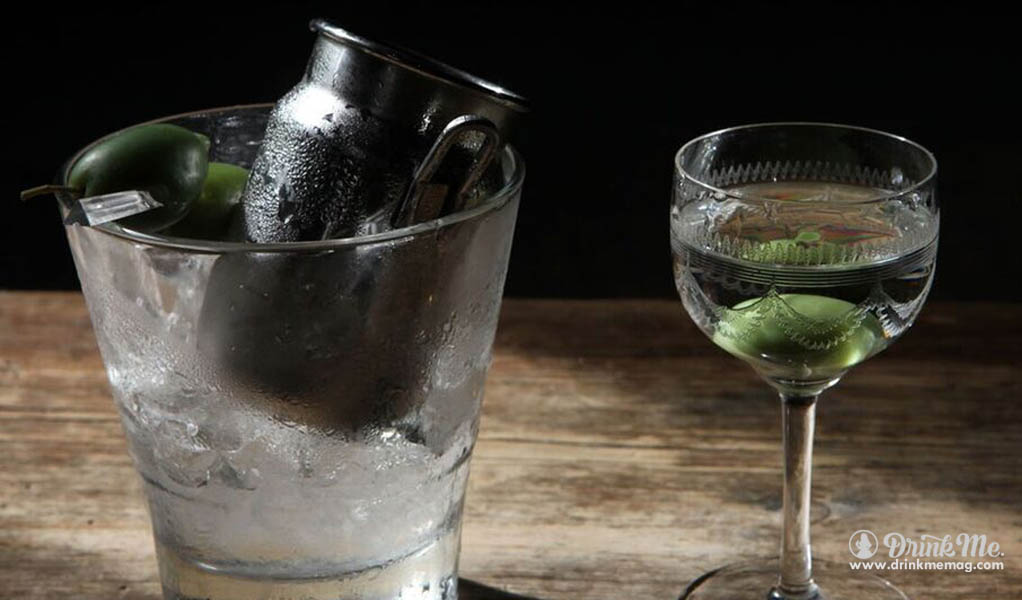 The theme was set; taking the very best of the British countryside and combining it with Black Cows distinct smoothness to create a sensational cocktail. Quality was expected and quality was delivered. Six themes befell the judges, each with their own distinct and whimsical charm. Our first round saw some incredible innovation, as we witnessed everything from homemade scone garnishes with whisky Dorset cream to homemade bush bitters, nettle and sea kelp syrup and a cocktail creation of rhubarb and apple crumble – these just a few of the concocted delights.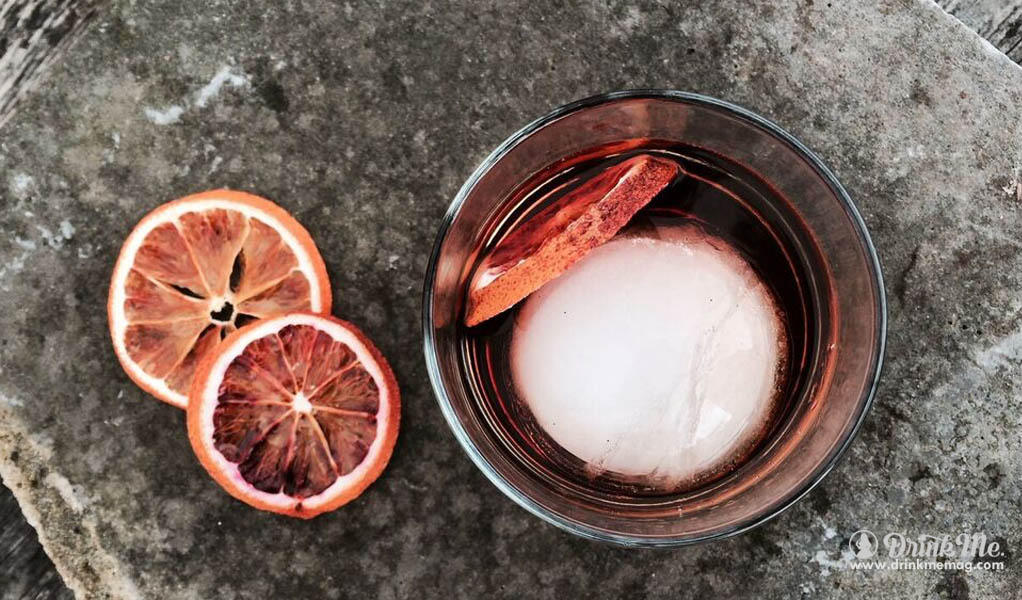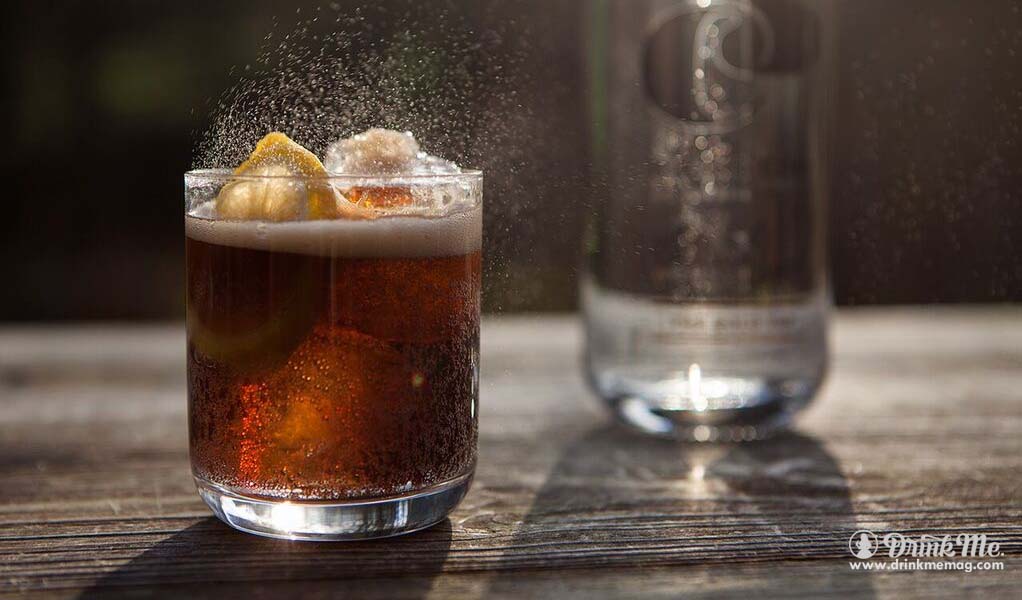 Judges:
Milo Smith (General Manager of 99 Bar & Kitchen)
Kathryn Birch (Black Cow Brand Ambassador)
Adrian Smith (Editor-in-Chief of Drink Me Magazine)
Aberdeen: The Winner
Winner's Name: Ben Crozier
Cocktail Name: "M"
Three staple pillars are the core of this incredibly quintessential British cocktail with an innovative twist. Those pillars? James Bond, the British Empire and of course Ben's Grandma. So how does this all come together to create Ben's winning creation?
British Empire:
Despite being Australian, Ben's family are native to Britain, his parents growing up in England. Taking this deep rooted history Ben explains how Australia retains its notoriety as part of the commonwealth, as do many other nations across the globe that were once home to British influences. Historically, the sheer expanse of the British Empire enabled it to occupy an incredible amount of trade, a major component of which was tea. Taking this ideology and pairing it alongside everyday Britain, Ben was compelled to include loose leaf tea within his recipe, so that's exactly what he did.
James Bond:
Suave, smoothness, charisma and charm – the components we have all come to know and love from our favorite British secret agent. What else do these features have in common? They are all extremely prevalent in Black Cow vodka. Ben explains how when you close your eyes and think of James Bond, that iconic scene flashes before you; an attractive man stands at the bar, his tuxedo perfectly placed as he order a vodka martini, "shaken, not stirred". Just as James Bond has been able to retain his iconic character despite decades of actors, Ben takes the analogy of James Bond to Black Cow – quintessentially British, with a hint of smoothness and charm. Oh, and of course Ben's cocktail is shaken.
Grandma:
Cocktails always seem to taste better when there's an emotional inspiration embedded within their creation and that would seemingly be the case here. You see, despite the fact Ben grew up in Australia, his Grandma was very much British. She had always retained her British accent, she had always retained her British temperament, but most inspirationally to Ben it was her cooking that left a long lasting impression. He recalls how every Sunday, despite a 45oc heat a Sunday Dinner was cooked, completed with her staple desert – the apple rhubarb crumble – and thus the inspiration for Ben's cocktail came together in its entirety with the three pillars combining as one.
In Ben's own words:
"Cultures can change but they can still represent the very essence of what created them. My Grandma used to make Apple Rhubarb Crumbles, we didn't always live in the same city as my grandma, it was a day and a half drive away at times, but when we visited her we would always without question have an apple rhubarb crumble.
When I think of cocktails I think of food, you can get the same flavors in cocktails as you can with food and with this inspiration the idea was born."
With our Aberdeen cocktail chosen we're back on the MOOve and heading to our next stop in Manchester, where another innovative mixologist will be picked to represent their region in the final to win the Black Cow Gold Top Cup.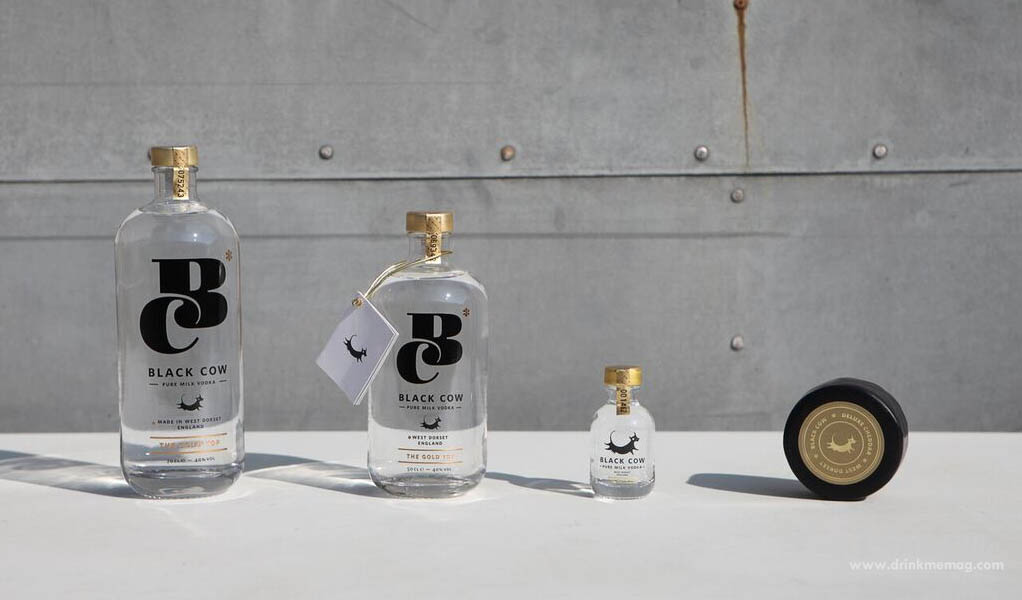 "M"

---

50ml Black Cow Vodka

---

20ml Cocchi Americano

---

20ml Apple Tea Syrup

---

2 Dashes Fee Brothers Rhubarb Bitters

---

Add all ingredients to Boston tin and shake with ice, before fine straining into a long stemmed coupe glass which has been rimmed with apple crumble powder. Spray two sprays of Rhubarb Coccji Amercano mix from atomizer over the surface of the drink.

For the Apple Tea Syrup:

700ml of 1:1 Simple Sugar Syrup
3 stalks fresh Rhubarb, diced
150g fresh Pink Lady Apples, diced
50g crushed Hazelnuts
2 tbsp ground cinnamon.

Dehydrate the rhubarb and apple overnight in a dehydrator, before placing all ingredients in a sous vide bag together and vacuum packing. Sous vide at 55 degrees for 4 hours before removing and fine straining into bottles. Yield is 700ml of syrup.

For the Apple crumble powder:
2 stalks of fresh rhubarb, diced
100g pink lady apples, diced
35g crushed hazelnuts
1tbsp ground cinnamon
125g Demerara sugar

Dehydrate rhubarb and apples overnight in a dehydrator, as per apple tea syrup method. Then blend until a fine powder, preferably using a themoblender.

For the Rhubarb/ Cocchi Americano spray:
50ml Cocchi Americano
12 dashes Fee Brothers Rhubarb Bitters

Add both ingredients directly to an atomizer bottle.
The Low Down
The Black Cow Gold Top Competition will run from Jan – July 2016. Applicants must create cocktail using ingredients that can only be found within the British countryside, utilizing the staple ingredient, 'Black Cow Vodka'.
Regional heats are split into Aberdeen, Manchester, Cardiff and London with the final taking place in Dorset in July. The winner of the competition will claim their trophy alongside a weekend two at Soho House's Farm House and gain automatic entry into Black Cow's first global cocktail competition that will take place in 2017.