London, the Big Smoke, it's a place rich with mixology genius and cocktail superstars – a truly pioneering city that is the forefront of the bartending world. A tremendous amount of talent lies within this city and we tapped into the pool to pick two finalists for the Black Cow Gold Top Cup. It's not easy when faced with so much imbibe genius, so the decision was tough.
Taste sensations sat before the panel, an array of colors and garnish so well placed it seemed a shame to ruin them, but the drinks were more than up to scratch and as per usual, London did not disappoint. All in all, two mixology mavens were placed through to the final round, each with their own unique twists on two beautiful classical cocktails.
Felix Cohen with the Tomato Cosmoopolitan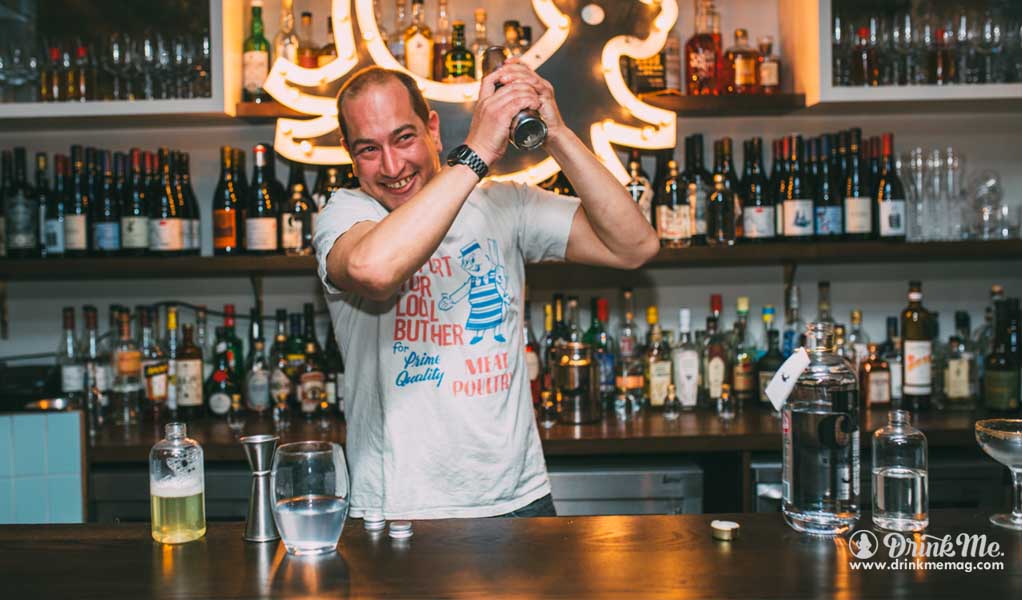 The cosmo is one of my favourite drinks; it's a really smart balance and I love it's place in cocktail history. I wanted to update it to showcase Black Cow vodka and make a more savoury drink that could be served with brunch as well as drunk all evening.
Tomatoes aren't a classic english ingredient; they originally come from the Americas and weren't popular in England for a long time. But they've become a real English salad classic ingredient, and I love that they can cross the line between sweet and savoury flavour profiles. We take fresh, sweet cherry tomatoes and blend them, then let the pectinate in the tomato itself break down any pectin in the blended fruit. Once that's done, it goes into our centrifuge and we're left with delicious, sweet and clear tomato water to use in the drink. After that, we use it in place of the cranberry juice, and, to accentuate the flavour profile of Black Cow vodka with lactic acid instead of the traditional lime juice.
Tomato water works as a substitute for cranberry because they have broadly similar acidity profiles; not too sharp and a little dry. I've always enjoyed ingredients that can be substituted in this manner.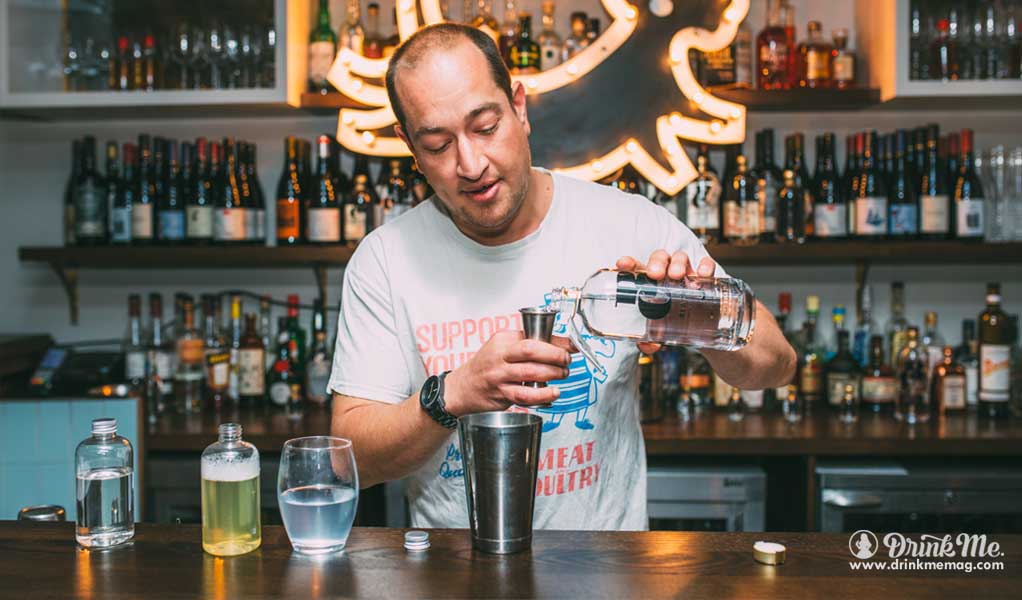 I guess the fact we use the centrifuge! Honestly, I'd love to see the cocktail everywhere! It's easy to reproduce, and simple, and doesn't require a whole bunch of special ingredients and lengthy infusions. Even the centrifuge isn't necessary, a tomato water can be made with some patience and a lot of cheesecloth.
I want guests to feel engaged and interested in the drink; to understand why it comes together in the way it does and where it sits in terms of the history of drinks. It's a reason I love the cosmo; it's part of a wider story about the rebirth of cocktails in the late 80's. There are so many wonderful classic cocktails that we can riff on, update to showcase modern ingredients and use to educate our guests on different flavour profiles. If you tell someone a story, they'll be more likely to remember a drink they loved, and they can order it elsewhere and continue to learn about cocktails.
Tony Hogan with the Saford Spring Punch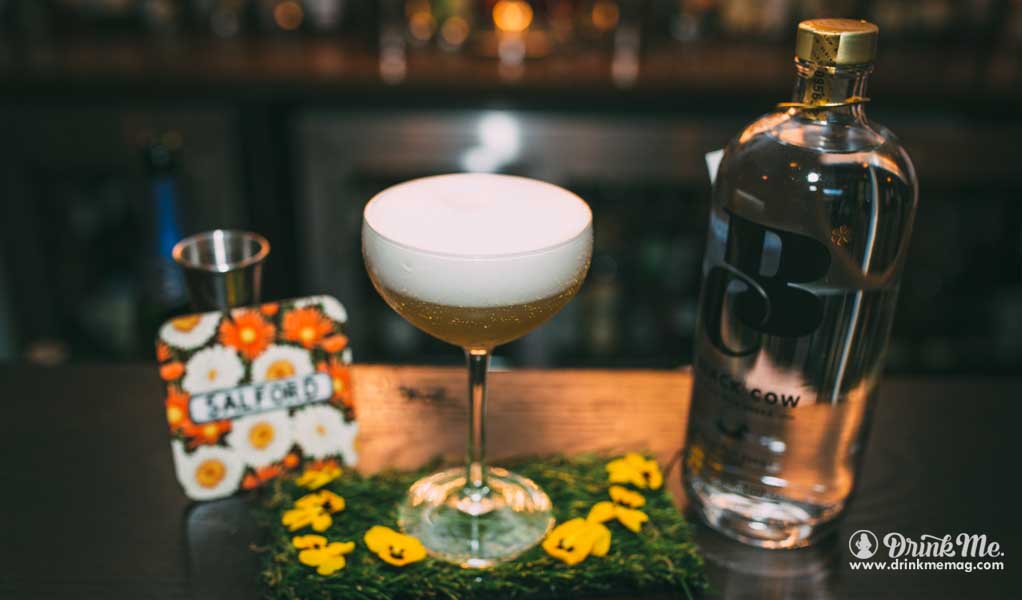 I would say the biggest inspiration for my drink was the late great Dick Bradsell, two of my favourite vodka cocktails were created by him, the espresso martini and the Russian Spring Punch. He's up there with the best of them as an industry legend and his work was what got my brain ticking for this competition.
This cocktail itself is s a twist on a Russian Spring Punch, using Black Cow Vodka as the base spirit, I then went out and foraged a few different brambles and flowers and through trial and error came up with a Blackberry leaf, sorrel and dandelion syrup, rather than using citrus from another country I used the British medieval method of adding acidity into cuisine called verjuice, squeezing very unripe Bramley apples, added and egg white for texture and topped the cocktail with Hambledon sparkling wine (keeping it British) I dusted the glass with bee pollen for the aroma and also with the nod to the Manchester bee.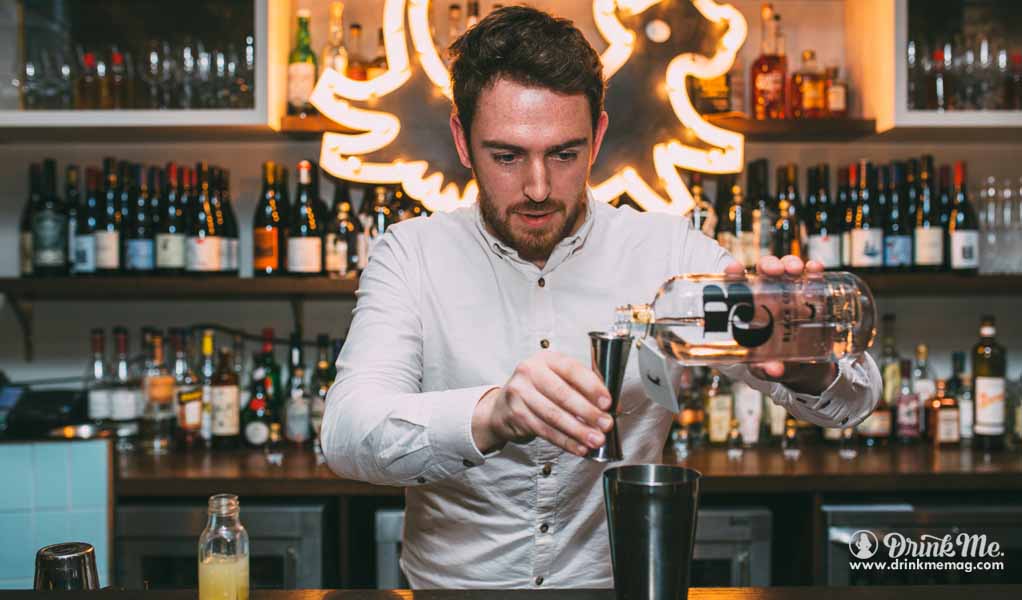 I wanted to keep it as British as possible, In the syrup the blackberry adds sweetness, the dandelion adds bitterness and the sorrel dries it off for a nice finish. There are 100s of public apple trees that go unpicked and wasted in Manchester so like Black Cow I wanted to be environmentally friendly and sustainable with my drink. The British sparkling wine I've tried before its fresh and sharp but not too overpowering because the aim of the drink is to showcase the amazing vodka.
I would say the fresh ingredients used, as annoying as it is, we don't get much of a summer in the North and this leads to some amazing wildlife available, almost all the ingredients were taken within a 15 minute walk from my flat. It's always good to be able to replicate a drink anywhere but I also like the idea that on my next journey foraging ingredients could taste different, the brambles might now have berries or flowers. The format of the drink would stay the same, but the seasonal syrup could change.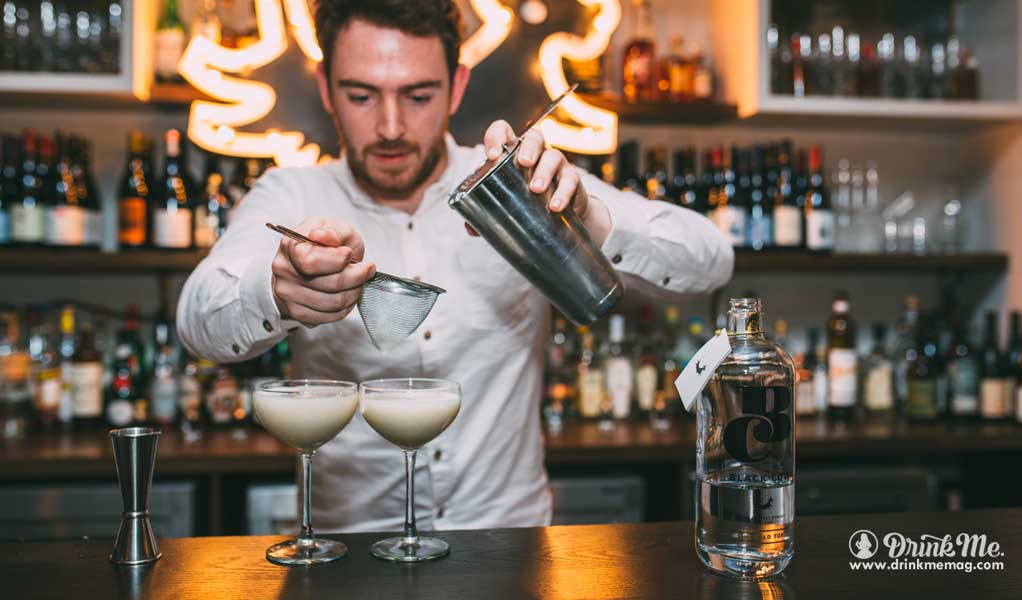 For me it's the story behind the cocktails that stick, when reading books like "the fine art of mixing drinks" or "imbibe" I don't immediately remember the spec for the drinks but reading the history of how classics came to be is what sticks in my mind. I've been lucky enough to work with some amazing bartenders and watching them in competitions it was always the stories I remember. So when I set out to do a competition I always like to have a reason for putting an ingredient in my drink, once I have a good base cocktail with a story then i start tweaking.