Many will agree that traveling brings them joy. The excitement leading up to trips, the journey to a different location, the new adventures that await and my personal favorite part of traveling is the mode of transportation. Plane, train, bus, car, boat – there are so many options out there for those who like to spice things up in our lives, and for those who travel from London to Paris, there is a new addition to the long list: the brand new Eurostar e320 train.
Eurostar has been running since 1994 and for the past two decades it has connected Europe even more than it already was. It may seem to make sense to go from London to Paris by plane but have you heard about all the benefits you get by traveling with Eurostar? (Not including experiencing going through the Channel Tunnel.) First of all, haven't we all complained at least once about having to get out to the airport that's so far out of the city you need to leave 4 hours before your flight? Just that should make you consider choosing Eurostar next time; with stations located in the heart of the destinations your travel is seamless between city centers. For those who are like me and tend to over pack or go on long trips and always wish you could take more than one suitcase without paying an arm and a leg, Eurostar offers every passenger 2 suitcases and 1 hand luggage without weight restrictions and at no extra charge! Check in is always fast with no long lines, no queues or baggage claim and comfort and space on board to work or unwind.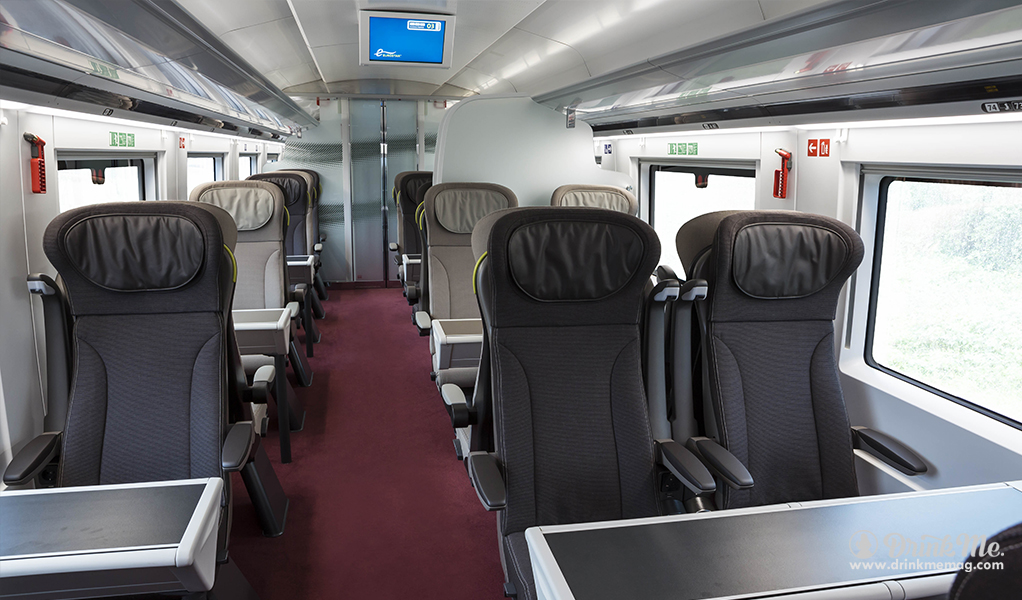 The new e320 train boasts many innovative features that maximize energy efficiency and deliver an enhanced experience for all travellers. Now with elegant colours and chic interiors, the look has transformed thanks to Italian design house Pininfarina. Every passenger also has access to over 300 hours of popular TV shows and movies, news, games, magazines, a special children's zone and a live moving location map through the free on-board wifi. The seats now provide extra comfort with ergonomic recline, extendable seat cushion, power sockets, mirror, device holder and individual reading light. For when you're getting around the train, touch-free glass doors will open automatically for you – perfect for when you're carrying luggage or a glass of bubbly.
The Business Premier on-board experience also got an upgrade with a menu designed by Michelin-starred chef Raymond Blanc, OBE. Renowned for his passion and innovative culinary expertise, he works with each of Eurostar's three kitchens to create seasonal menus combining the best of British and French cuisine.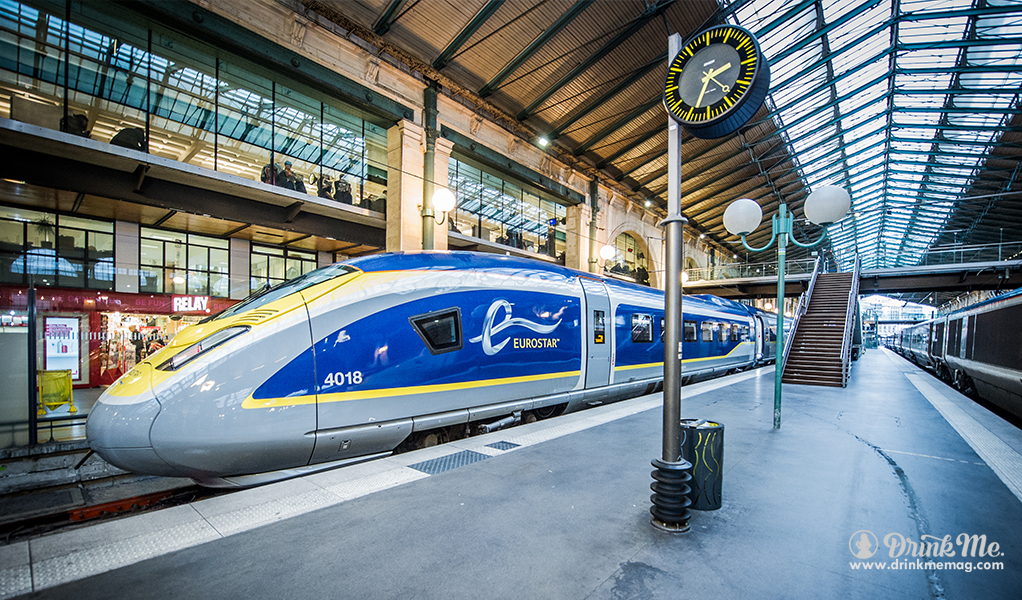 In Paris, you will find the new Business Premier lounge designed by global architects and located on the top floor of the original 19th century building. It offers a stylish and comfortable environment with high ceilings, marble fireplaces and intimate snug spaces, giving you a feel of a Parisian apartment. Contemporary art adorns the walls and showcases French artists, all of which will be on sale for those who want to bring some Paris back to London. The lounge has complimentary wifi, USB sockets and wireless chargers, which make it easier for travellers to stay connected. For customers looking to unwind at the end of the day, the new cocktail bar is the ultimate destination. The circular black and gold bar provides an atmospheric space for travelers to sample a selection of cocktails designed by London Cocktail Club exclusively for Eurostar. The home-from-home feel is accented by an open kitchen where guests can help themselves to fresh breakfast, lunch and dinner snacks. Raymond Blanc has worked closely with the catering team to advise on seasonal dishes and a menu that has a range of canapés, healthy salads, juices, and hot and cold seasonal dishes, which will be gradually introduced throughout the year.
Overall, it sounds like an experience of a travellers lifetime. Eurostar operates up to 21 daily services from London St Pancras International to Paris Gare Du Nord with one-way fares starting from £29 and you can click here for tickets or call 03432 186 186. Make your next journey a Eurostar one.