By combining Mexican flavor with a French Island impression, Kenneth Cook and Sloteur Joseph began establishing Bleu Royal within the premium spirit market. Striving to craft something new yet containing spritzes of traditional spirits, their Tequila Rum came to be. Once word was out and conversations spread, Bleu Royal was quickly made available publicly after rave reviews.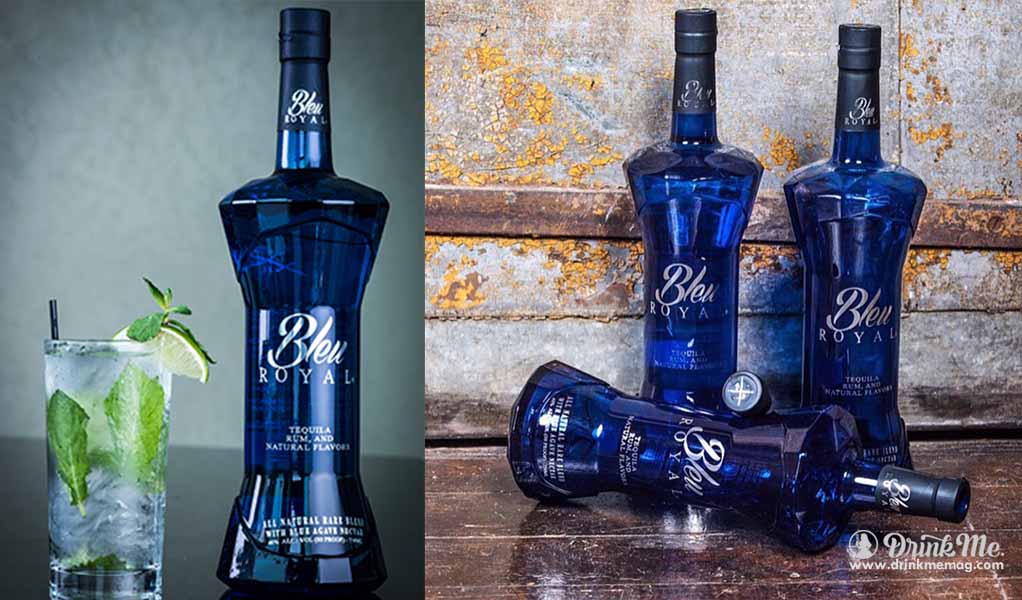 Never heard of Tequila Rum? It's okay, neither had I. But, it's just as it sounds for the most part. By blending premium Tequila, Fine Rum, and a dash of Blue Agave Nectar, Bleu Royal stems from the Mexican and French inspiration giving it a different flavor profile. In addition to its uniquely derived roots, Bleu Royal is distilled using and all-natural, patented process that refines the spirit by removing impurities granting an overall distinctively smooth, elegant experience. Such a spirit needs bottling to match. Beautifully cut, carved, and angled, the bright sapphire bottle complements the simplicity in something so sophisticated.
With such a diverse yet refined palate, Bleu Royal is perfect solo or mixed in a cocktail. Here's the top four favorites from the team that brought you Bleu:
LET'S TALK COCKTAILS
King of New York

1.5 ounce Bleu Royal
½ ounce Grand Marnier
Add ingredients in a mixing glass, stir with ice, strain into a snifter or over fresh ice and garnish with an orange peel
Princess Cut

2 ounce Bleu Royal
½ ounce St. Germaine
½ ounce club soda or sprite
Lemon and lime juices
Serve in a rock glass over ice with wedges of lemon, lime, and orange
Bleu Angel

½ ounce Bleu Royal
½ Bleu Curacao
Pour Bleu into shot glass adding a drop of Blue Curacao
Mojito Bleu

2 ounce Bleu Royal
Simple Syrup
Limes
Mint Leaves
Soda Water
Mint Springs
Pour Bleu and top with soda water. Add remaining ingredients, mix, and garnish with mint springs.