Since 1870, the Errazuriz family has been harvesting wines in Valle de Aconcagua in Chile. Using French grapes, the vineyard's founder, Don Maximiano Errázuriz, created an influential winery following the motto "from the best land, the best wine." While Chilean winemaking dates back to the 16th century when the Spanish conquistadors colonized the area, French grape varieties weren't introduced until the mid 19th century. Surrounded by snow top mountains, rolling green hills, and shadowed plateaus, the vineyard is considered to be the last of the country's transversal valleys. The nearby basin flows from the Andes Mountain Range into the Pacific Ocean.
Errázuriz was not just a pioneer of Chilean winemaking but a leader in political, social, and culture circles within the country. Over the course of nearly a century and a half, the Errazuriz family followed their ancestor's creative and innovative spirit. Today, the company is run by Eduardo Chadwick, who was awarded the "Business Trajectory Award" by the ANIAE (National Association of Oenologists-Agronomists of Chile) in 2015. Chadwick studied winemaking under his father and traveled to Bordeaux to conduct his own research. He brought his newfound knowledge back to Chile, where he helped Errazuriz become recognized as a producer and champion of fine wines.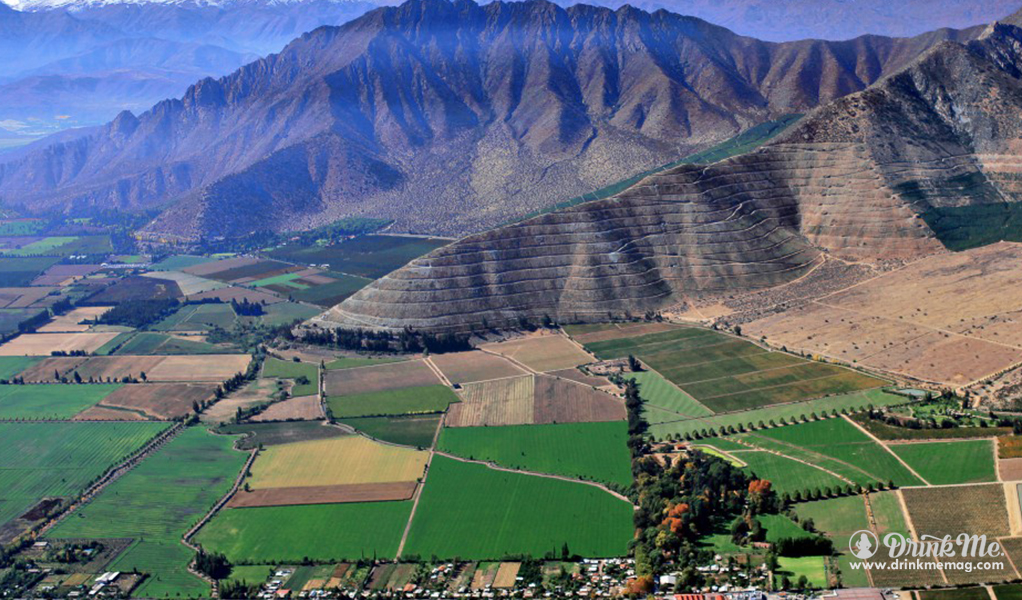 Errazuriz is known for several of its distinctive, award winning wines including Aconcagua Costa Chardonnay, Aconcagua Costa Syrah 2014, Aconcagua Costa Syrah 2015, The Blend Collection' Red, and Single Vineyard Pinot Gris. The grapes for the Aconcagua wines come from the Manzanar Vineyard, located just over seven miles from the Pacific Ocean. Aconcagua Costa Chardonnay is grown from grapes harvested in a thin layer of soil and metamorphic rock, which enriches the mineral notes that are strong within this area. Similarly, both the 2014 and 2015 Aconcagua Costa Syrah wine are harvested from grapes planted in thin layers of soil, slate, and metamorphic rock which creates complex layers enriched with natural aromatics. Syrah wine is also notable for its intense black pepper notes, which are typical of cold climates that touch Chile's rich landscape.
Chadwick and his team are equally passionate about harvesting quality, Chilean wines as they are about being an ambassador to fine wines. They travel around the world, leading seminars on national terroir, viticulture, and wine. Errazuriz can be found on wine lists at award-winning, fine dining restaurants across the world including at Grand Central Oyster Bar in New York City.