L.A.'s favorite distillery is back at it again, changing the barrel aging game with the addition of their Slow Hand whiskey. Over at Greenbar Distillery, the distillers have elevated the flavors in traditional barrel aged whiskey to new heights by thinking of the wood itself as a central ingredient to the flavor. Smart, huh?
Let me ask you this: what's better than aging a whiskey in a wooden barrel? Aging it with six different kinds of wood. That's right, six. This impressive lineup includes everything from white oak, grape and hickory to mulberry, red oak, and maple wood. Translation?  Every sip is loaded with all the complexities and rich flavors that this palatable forest-in-a-bottle has to offer and they taste divine.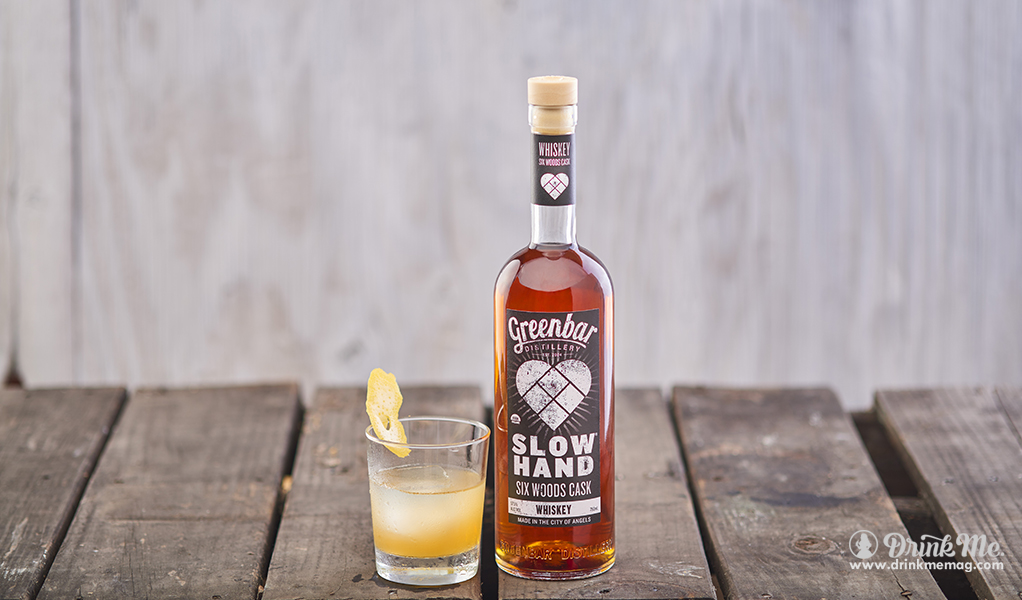 How about the taste? Once you get your head around the deliciously dark hue in the glass, it's the layers of sweet spice, dried fruit, vanilla and butterscotch that will tickle your taste buds long into the finish.
Slow Hand Six Woods Cask Whiskey is the perfect after dinner tipple, celebratory dram or little treat to put a smile right back on your face – six fold!