Collaborations between professional athletes and alcohol companies are nothing new, but one specific adult beverage sadly rides the bench. That is, until, two Carolina Hurricanes (a NHL team for you non-sporty folks) players and former owner of Tobacco Roads Cellars—a boutique winery in Napa named for the rivalry between the University of Duke and the University of North Carolina—decided to tell wine to lace up and get back out on the ice.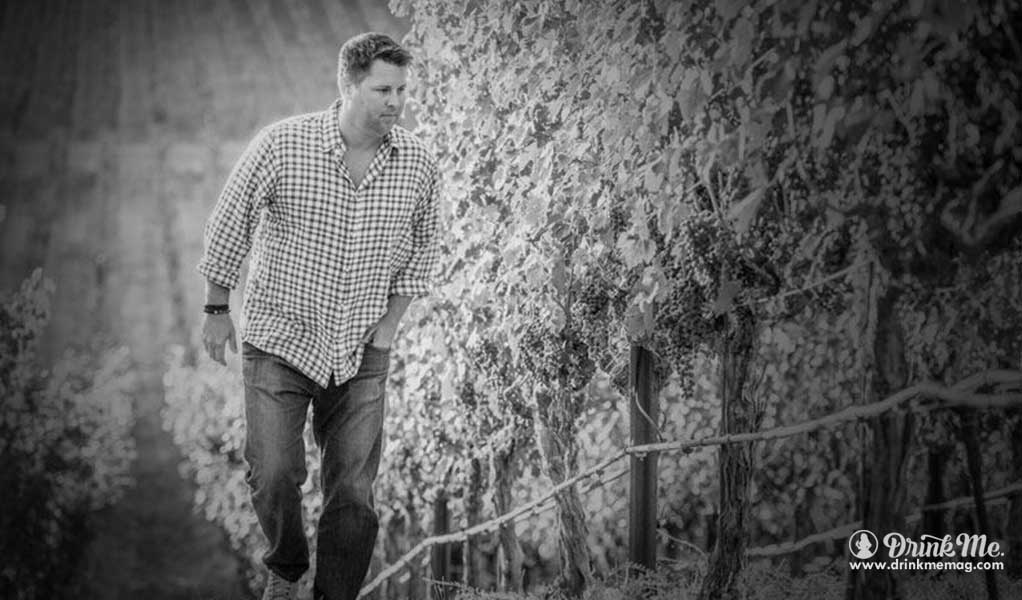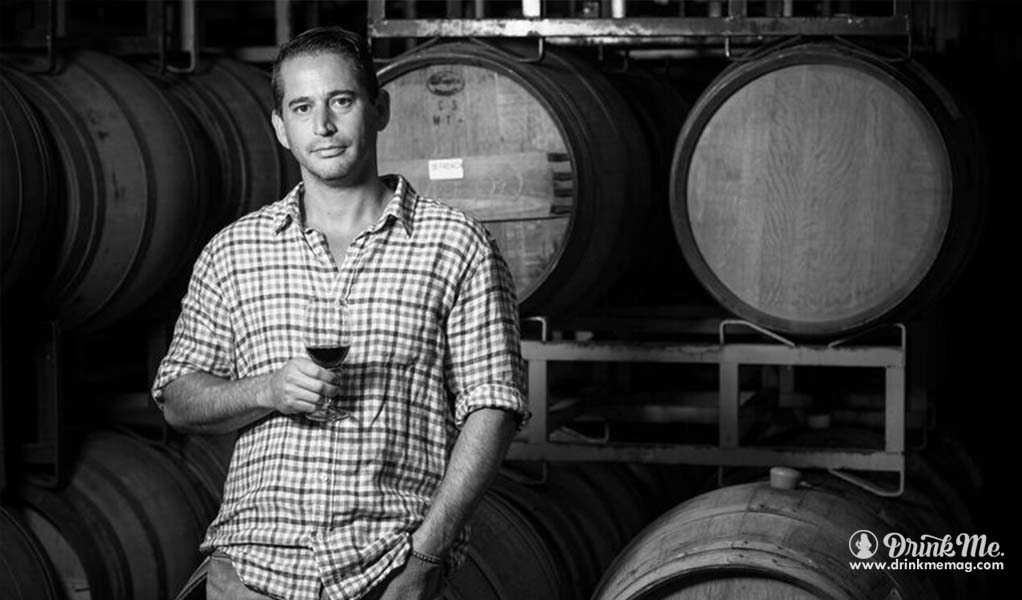 Jason Earnest often traveled to host Tobacco Road wine dinners. One fateful evening in North Carolina, Jason met Cam Ward, who happens to be the Stanley Cup winning goalie for the Carolina Hurricanes. The two hit it off and Cam became one of Jason's best customers. They stayed in touch over the years making sure to catch up for a bite whenever the Hurricanes were on the road against the New York Rangers. Fellow teammate and Hurricane defenseman, Tim Gleason, tagged along for the dinners and soon the three began exploring their mutual interest in wine making.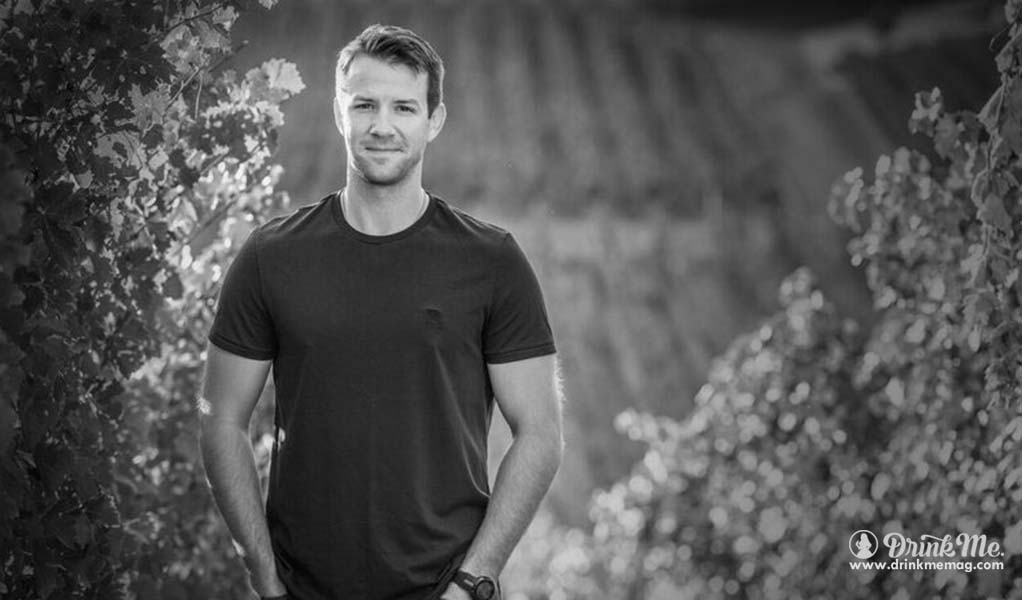 Their discussions led to 3 barrels of their very own Cabernet. Cam and Tim gave Jason their ideas for wine style and gave their creative input during the blending process. Once bottled, the wine was divvied up among friends and family. All were extremely pleased with the outcome. Now they had a game plan and a team name: Vineyard 36—a combination of Cam (30) and Tim's (6) jersey numbers.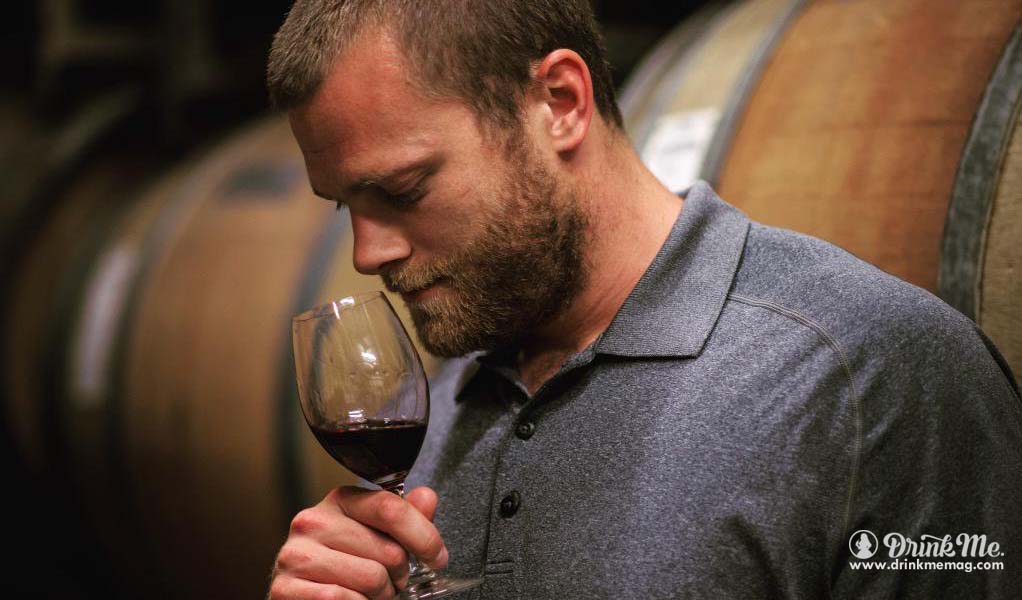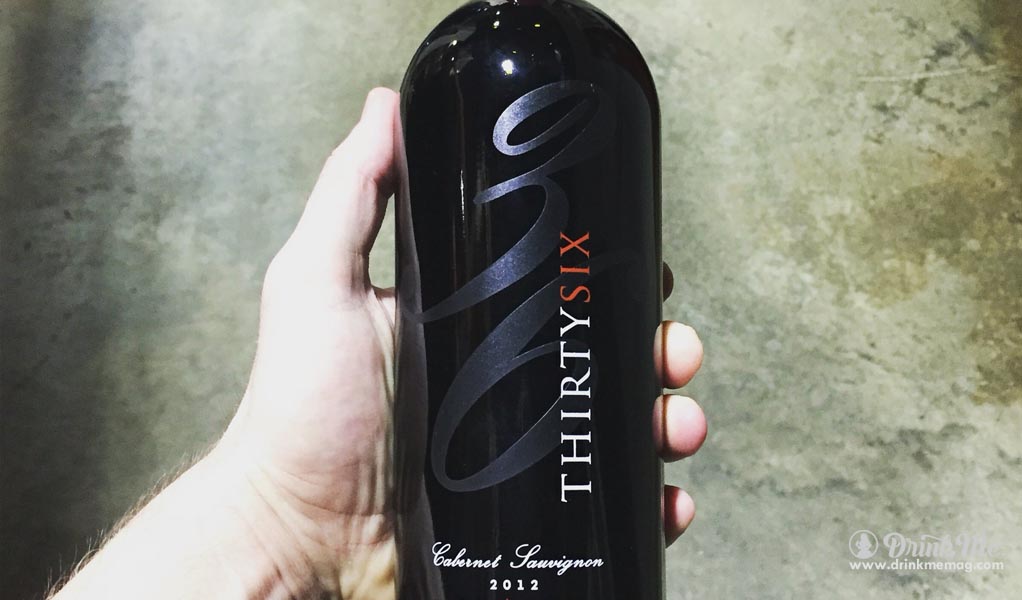 The starting line up has been set and is now awaiting their first public appearance under their new branding and label design. Don't drop your gloves, they'll be available March 16th. Let's introduce you to the Vineyard 36 team headed by their winemaker David Tate. Cross Check Cabernet Sauvignon 2013 packs a punch with lush Merlot and rich blueberry pie. Unmask 2014 is the real all-arounder of the bunch with a mix of soft elements such as caramel apple, vanilla, and menthol before striking with a long, bright strawberry finish. Foundation Cabernet Sauvignon 2013 is the dark horse; the palate contains black current tart, dark cooking chocolate, and black cherry pit. The true captain of the team, Vineyard 36 Cabernet Sauvignon 2013, might still be young, but the complex fusion of fresh coffee, cigar box, and vanilla allow for soft yet stern leadership. Keep an eye on these four as they mature; we see bright futures in the years to come.
Vineyard 36 has seen their wines and brand displayed through the NHL and was even poured in the Stanley Cup the past two years—what an honor!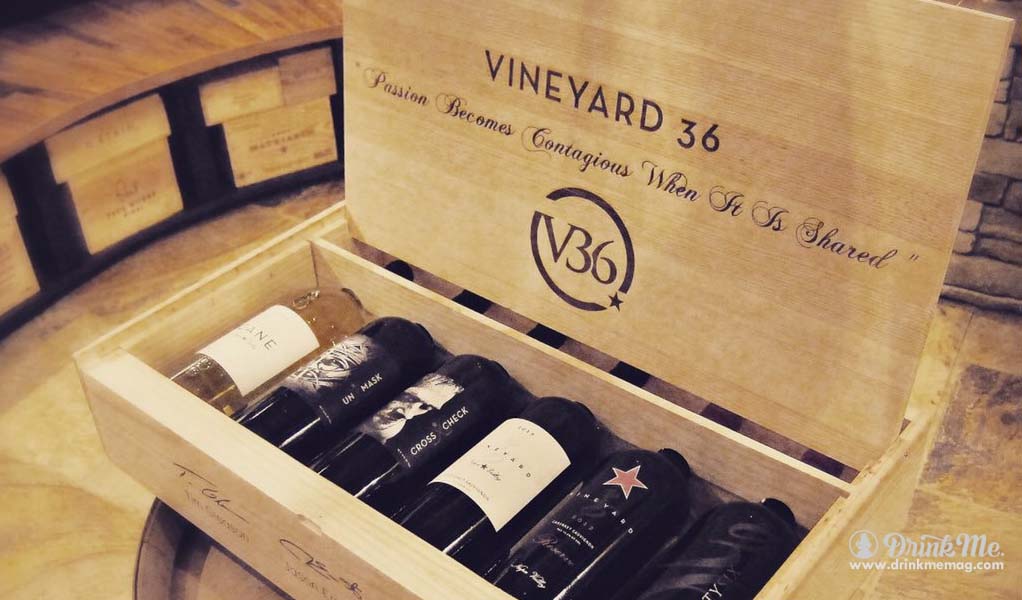 Vineyard 36 from Vineyard 36 on Vimeo.