Many craft distilleries begin with a dream or an idea, a spark that sets fire to passions resting dormant within; when making whiskey, the palate and knowledge take some time to develop, and the first batch isn't always as stunning as the fantasy desires. When Lincoln Henderson, Master Distiller and taster of over 400,000 barrels of fine whiskey, launched Angel's Envy in 2011 as a family venture with his son Wes, a lifetime of passion surged forward and forty years of experience and meticulous tastings provided the backbone and stability that would give birth to an astounding whiskey.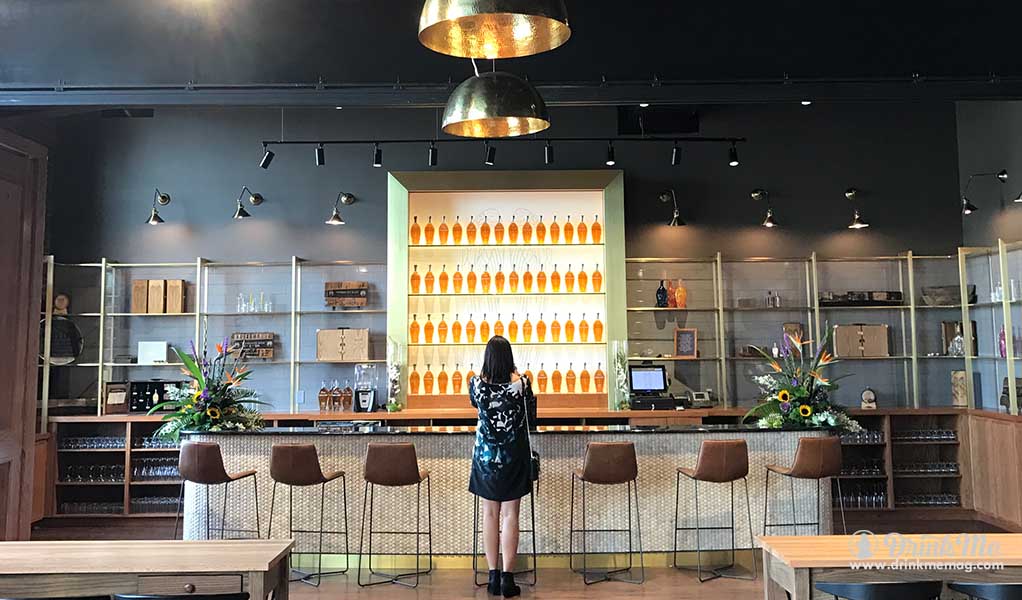 Lincoln's years at Brown-Forman creating spirits like Woodford Reserve and Gentleman Jack gave him the necessary knowledge of distilling, and his philosophy was simple: create incredible whiskey, side by side with his children and grandchildren. Angel's Envy was built to revere tradition and embrace progress; a glimpse at their historic building outfitted with the trappings of a 21st century distillery unifies the old and the new and ensures that precise distilling methods will yield an amazing spirit every time.
Every true bourbon fan knows that a whiskey mash must include at least 51% corn to legally be considered bourbon. Angel's Envy Bourbon uses 72% corn, 18% rye, and 10% malted barley. The higher corn content offers a sweet flavor and decadent mouthfeel, while the rye rounds out the spirit with light spiciness. Aged up to six years in small batches of 8-12 barrels, the whiskey is finished in ruby port wine casks for 3-6 months offering up unique flavors and a distinct fruity nuance.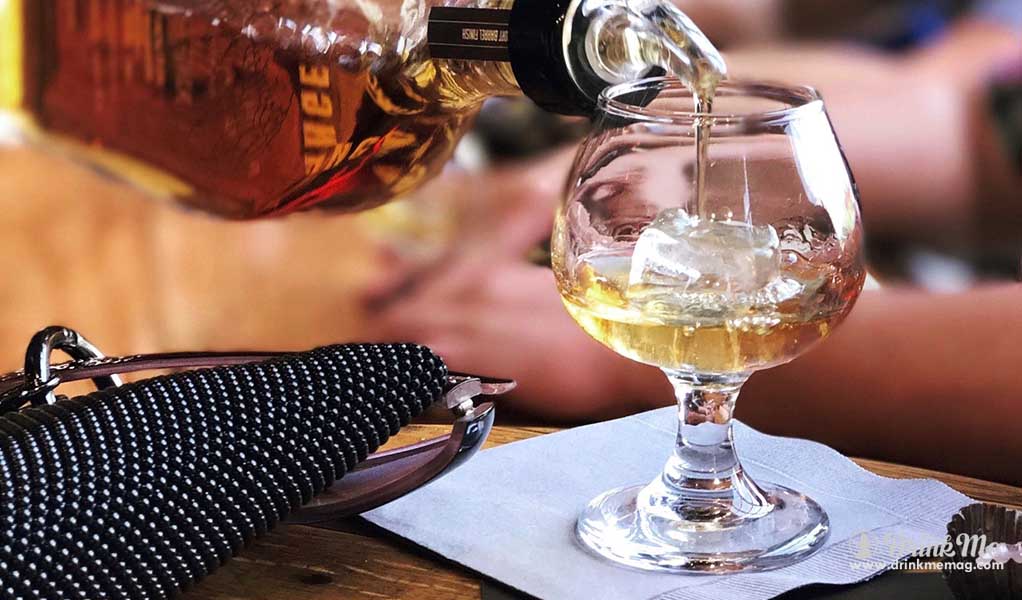 At first pour, the whiskey shines a glittering caramel against the light, with deep red hues bleeding through from the port finish. Hints of maple syrup, toast, and dried fruit waft on the nose, and vanilla and ripe fruit coat the palate on the first sip. The second sip offers a taste of bitter chocolate, while the finish of Madeira Wine dances across the tongue with a cozy warmth. The distillery tour guides suggest opening up the whiskey with an ice cube or drop of water, and experimenting with a dark chocolate during tasting to bring out those delicious notes of cocoa.
Nestled in the heart of Whiskey Row in Louisville, KY, Angel's Envy strives to keep their spirits local to celebrate the superb legacy of bourbon whiskey in the city. Their stills and tanks are made just a few blocks away, and the charred oak barrels are made right in Louisville. Every sip of Angel's Envy Bourbon, Rye, or Cask Strength is made with the love and hospitality of a true local family. Whether found inside the distillery tomorrow or on store-shelves next year, every bottle of Angel's Envy is an heirloom of thirst from Lincoln Henderson, an inheritance from his hand to yours.