It's no easy task wondering the crowded streets of San Francisco, looking for that unknown diamond in the rough. Plenty of bars in San Francisco have a huge following and usually have a packed bar by 10pm on any given night. I've always been a fan of the underdog, so when I heard about this bar called Oddjob out in the SoMa district of San Francisco, I had to give it a scoop. Walking into the spot it has that old school, speakeasy style that's become the new common, but very welcome, theme of the bar industry in the city. It's comfy, it's dark, it's intimate.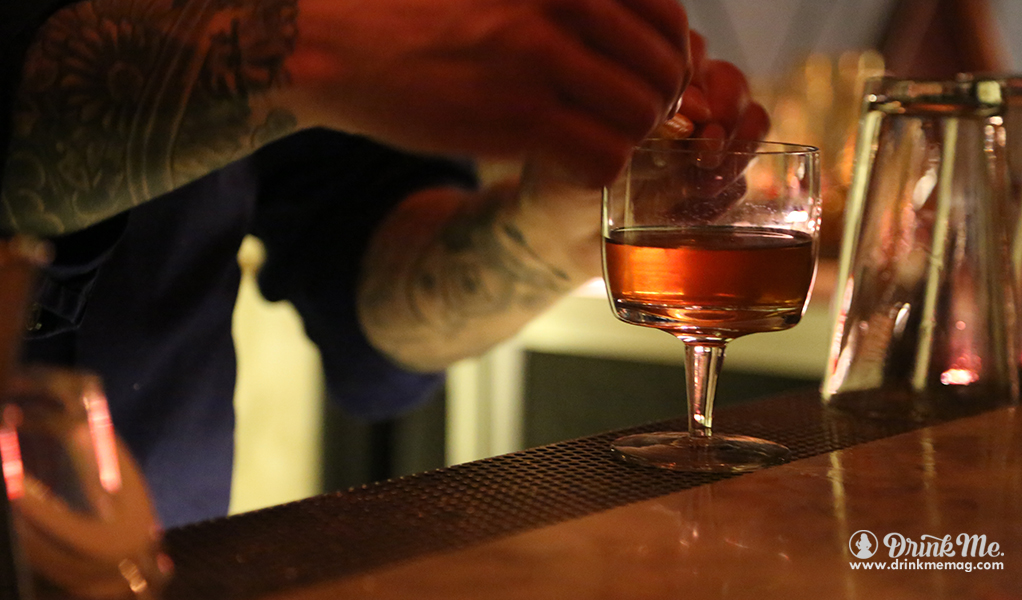 The San Francisco craft cocktail scene is definitely cutting edge. From classics to modern wonders, the city knows exactly what it's doing. Recently I had a chance to talk about some of the up and coming changes and differences in the scene with Oddjob's bar manager and cocktail trendsetter , Joey Picchi. A little background on Joey; he's the master monk of craft cocktails with a sixth sense of reading your inner booze aura and making you a drink so damn tasty, you'll want to give it a Michelin Star. Joey doesn't just set your standard, overdone mixers and liqueurs. He's the Italian grandmother that want's you to taste everything and try everything.  For example: Chinese Licorice Bourbon, Custard Apple, Bee Pollen, Mushroom Rye, Watermelon Radish Old Tom Gin, or Lavender smoked Kumquats.

Oddjob isn't just a usual hipster hang out. It's a bar with manners and etiquette, but a place and staff you want to show the upmost respect to. Elbows off the bar, no chewing gum, take your hat (or beanie) off inside, and just enjoy the show, enjoy the drinks, and enjoy the company. Oddjob is owned and designed by Jordan Langer, as well as Jeff Whitmore (Public Works) and Pete Glikshtern (620 Jones). It opened in November 2013 and has been growing ever since. Oddjob offers a great variety of live music as well as a number of well-known DJ's from across the city. Joey works most nights and will be more than happy to make your custom cocktail for you or answer any questions you have from their 7 page cocktail menu.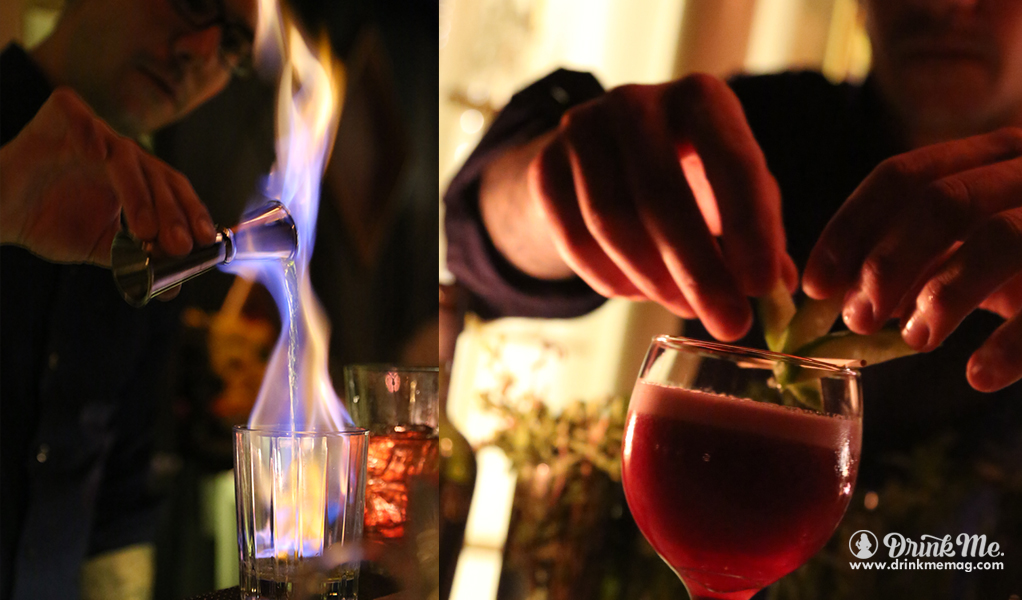 All in all, if you want a refreshingly new cocktail experience that will be completely different with every cocktail you order this will be your heaven. No drink is the same, but in a good, refreshing way. It's a new experience that is much appreciated in this big, little city and it's the renovator of craft cocktails for generations to come.