2016 will mark 40th anniversary of the Paris Wine Tasting of 1976, known as the Judgment of Paris, a historic affair that made the old wine world sit up and take notice of the new world, specifically Napa Valley.
A less formal title might be "California grapes of wrath" or even "California bottle of whoop-a$$" since, in a nutshell, American wines beat the French. Over and over again.
The original competition took place in Paris on May 24th, 1976, arranged by Steven Spurrier, a bored British wine shop owner in Paris and a staunch advocate of French supremacy. In fact, Spurrier only carried French wines in his store. He sincerely believed that California wines could never win in a contest against the French.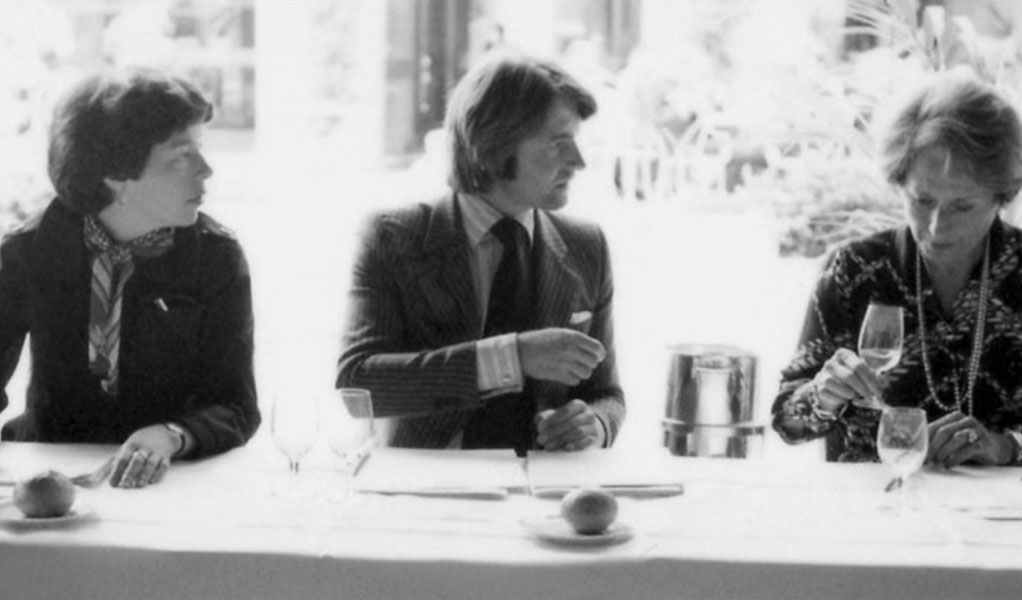 French judges conducted two blind tastings: one of  French Bordeaux vs. California Cabernet Sauvignons and another comprised of California and French Chardonnays. The idea was clearly to demonstrate French wine authority to the world. California wines were the underdogs, dark horses set up for a landslide defeat; or so everyone thought…
As we all now know, that's not at all how things worked out, much to the dismay of the French. To compensate for the shocking results, theories abound, as to the flaws of the scoring system, the judges state of mind, the subjectivity of such tastings, the star alignment, etc.
In the original 1976 Chardonnay face-off, 1973 Chateau Montelena won first place, beating famous Burgundian producers such as Drouhin, Leflaive, and Roulot. 1974 Chalone placed third, causing further furor.
In the Cabernet tasting, 1973 Stag's Leap Wine Cellars, made from grapes harvested from three-year old vines placed first, ahead of Haut-Brion, Leoville Las Cases, Mouton-Rothschild and Montrose, 1971 Ridge Monte Bello placed fifth.
There were several blind re-tastings conducted since. In 1978, two years after California turned the wine world on its head, Spurrier flew to San Francisco to participate in a Vintner's Club event featuring the same wines. Both California Chardonnays and Cabernets took top three spots.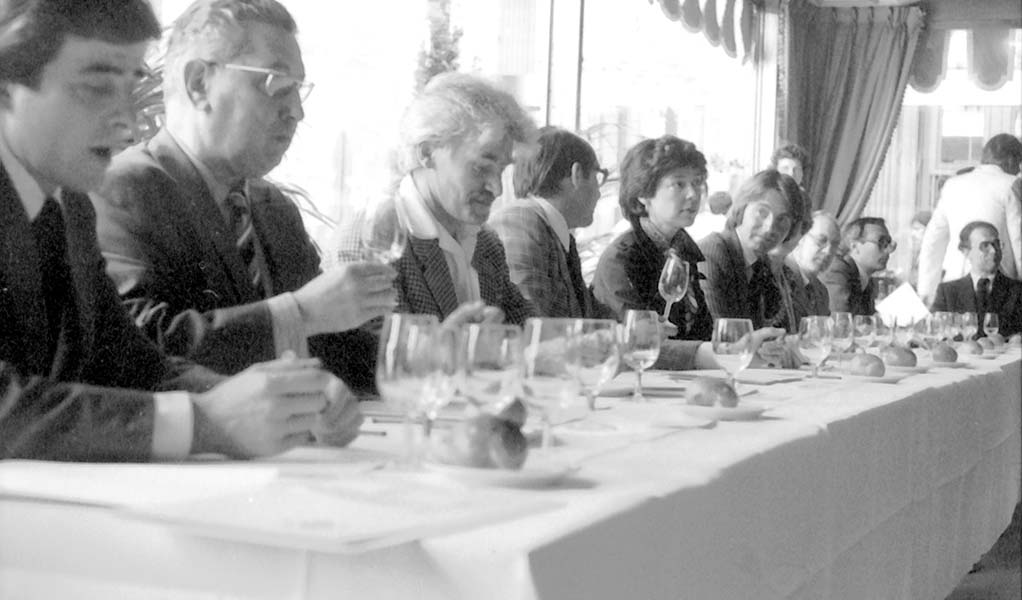 In 1986, two more comparative tastings were held, one by the French Culinary Institute, one by Wine Spectator, this time reds only. The results showed that different panels of judges, once again, favored the California wines over their French counterparts. No matter who the experts were, or on which side of the Atlantic they tasted the wines, the results revealed that California wines continued to prevail.
Three decades later, on May 24th, 2006, Spurrier organized additional rematches. One was held at COPIA in Napa Valley and the other at Berry Bros & Rudd in London. 1971 Ridge Monte Bello won first place this time, followed by 1973 Stag's Leap second, 1971 Mayacamas tied with 1970 Heitz Martha's Vineyard. Revered Bordeaux houses, such as Haut-Brion, Leoville Las Cases, Mouton and Montrose landed on the bottom spots.
As we approach yet another decade of California triumph, a 40th anniversary commemoration of Judgment of Paris is planned for the Naples Winter Wine Festival. On January 28th, a group of guests will be joined by Steven Spurrier, along with George Taber, author of the best-selling book about the event, Bo Barrett of Chateau Montelena and Ted Baseler of Stag's Leap Wine Cellars for a very special tasting of library vintages of these legendary wines.
Photo Credit: These photographs are part of Bella Spurrier's personal collection, taken for Steven during the tasting in 1973.