Up, up, and away! Mr Fogg's Residence becomes the first bar to send a cocktail into space. This Mayfair bar is based on the home of Jules Verne's most famous adventurer Phileas Fogg, in which this space-bound cocktail finds inspiration from Verne's classic tale, Around the World in 80 Days and his surprisingly accurate calculations of space travel depicted in From the Earth to the Moon and Around the Moon.
A bottle of bitters found itself with a bird's eye view after journeying 2 hours and 15 minutes to reach a soaring height of 27km. The bottle was subjected to -57 degrees all for a photo shoot with the mesmerizing topical view of Earth as the background. Not that you should have to have a reason to send bitters into space.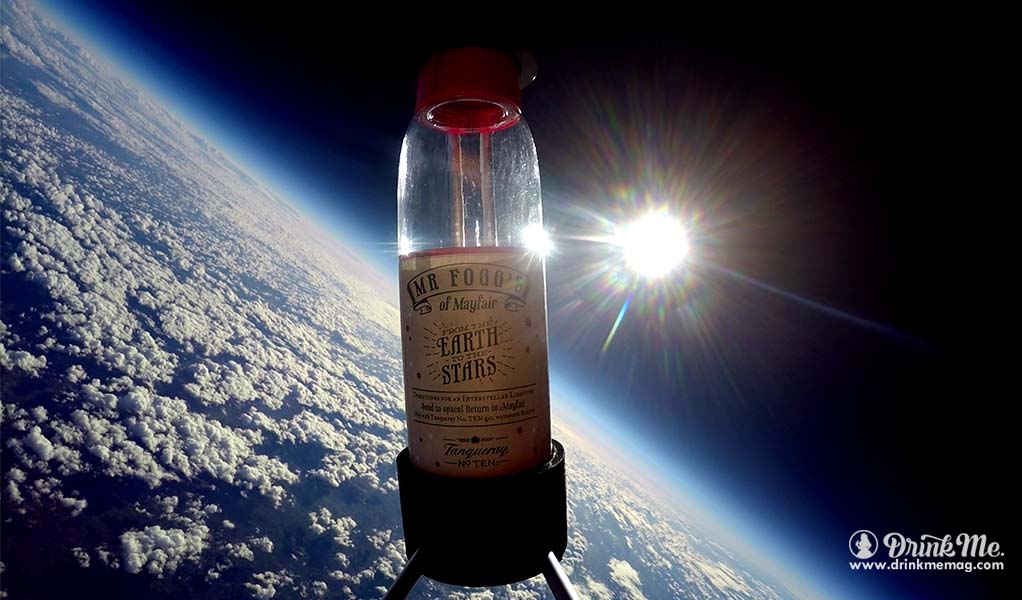 On the final leg of its expedition, the bottle will return to Mr Fogg's Residence and become the highlight of London's most well travelled drink, From the Earth to The Stars. Composed of Space Aged Negroni, Vermouth, Campari, Tanqueray TEN Gin, fresh lavender, fresh chamomile, angelica root, and peels from grapefruit, orange, and lemon, this stellar cocktail is sure to create a stir in the galaxy.
15 Bruton Lane | London | W1J 6JD | 020 7036 0608