With the concept born over a glass of wine overlooking the verdant fecundity of the Alexander Valley, it's little wonder brothers Dustin Valette and Aaron Garzini decided on an uber-fresh, farm-to-table, wine centric approach to their restaurant Valette. The restaurant, opened 15 years after the seed was planted, is a softly-illuminated, warmly ambient space in Healdsburg that's all clean lines of golden oak, sparkling glass, and rustic stone, accented with pretty sunburst-style light fixtures, fresh flowers, and exposed shelving lined, unsurprisingly, with bottle after bottle of fabulous wine.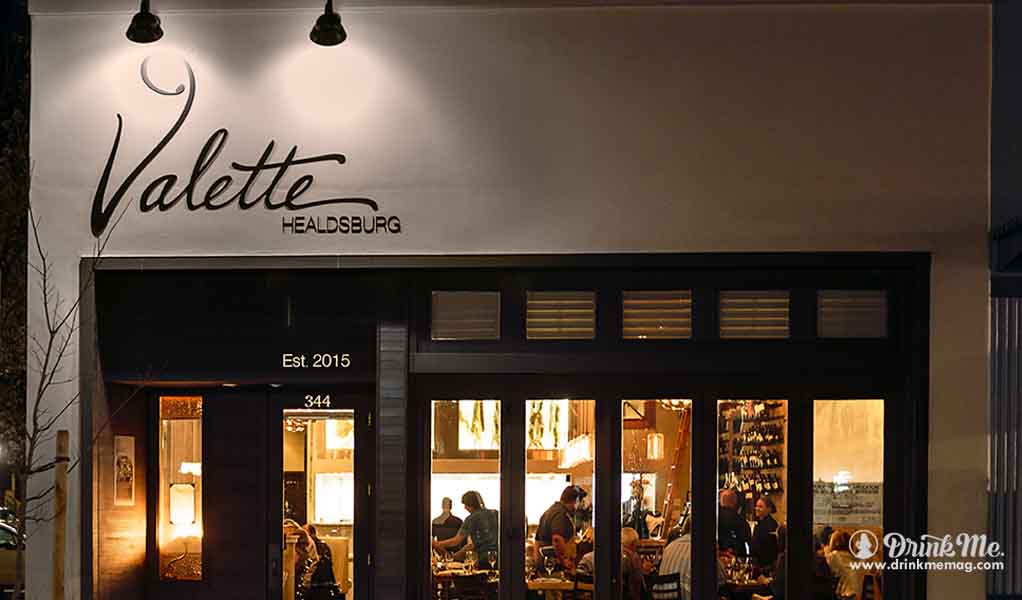 Dustin and Aaron took the cue from successful local winemakers and allowed the fertility of the Sonoma terroir to be the inspiration for Valette, and the restaurant's menu focuses on the finest local ingredients, prepared honestly and well—the plates are beautiful, but not so littered with squid foams and geranium-dusted fennel nests that we can't see the food. Absent of the gratuitous garnish of less confident chefs, Chef Dustin's plates of appetizers like scallops en croûte (baked in a delicate, buttery pastry) with champagne beurre blanc and mains like the excellent olive-crusted Alaskan halibut are allowed to truly shine.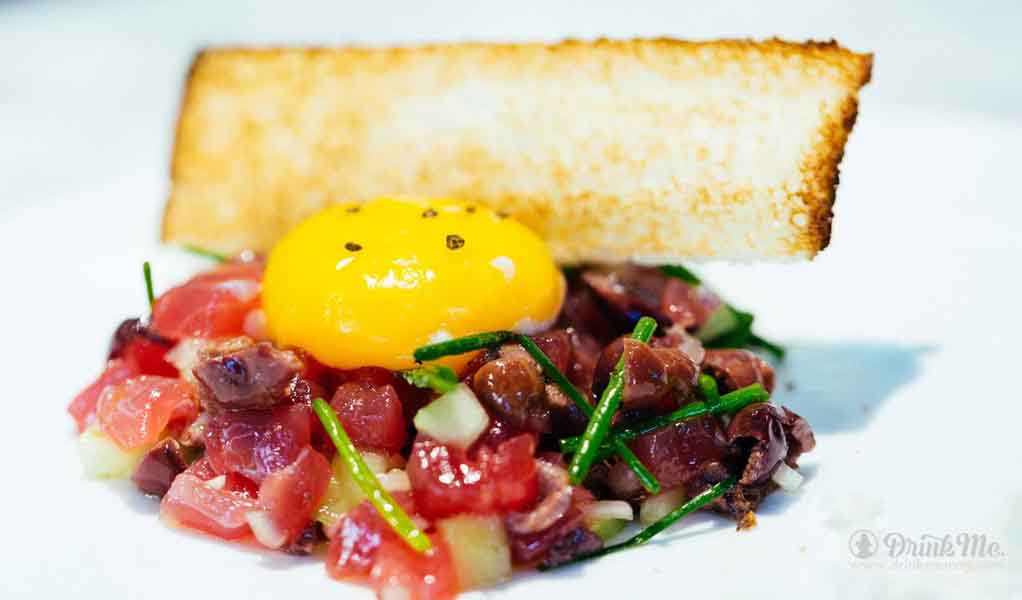 With such a creative chef and a proliferation of incredible ingredients on hand the multi-coursed "Trust Me" tasting menu is always sure to deliver. Wines are (happily) mostly favorites sourced from the surrounding Sonoma and Napa counties with a few interesting global choices added like a Grüner Veltliner from Austria and a Piedmont Nebbiolo.
Created by locals with a vast knowledge of the industry (almost 50 years combined experience in the front and back of the house) Valette is gorgeously flavorful, heartfelt cuisine with the wines and exceptional service you'd expect from such a professional team. If only all the ideas we dreamed up over wine culminated with such resonating success…