A crowdfunded campaign. Earlier in March, the Scottish brewer BrewDog announced plans to build the world's first crowdfunded craft beer hotel in Columbus, Ohio through the use of Indiegogo. The location will also serve as the location where the company will open its first international brewery later this year. The state-of-the-art hotel, dubbed The DogHouse, will boast a craft beer spa with – of course – beer-based treatments. Every room will have a craft beer tap installed and will serve the brewery's flagship beer, Punk IPA. Don't forget the in-shower beer fridge for the ultimate shower beer that is a must of vacation. The DogHouse will also serve deluxe three-course meals infused and paired with artisanal craft beers.
 The aim is to raise $75,000 in 30 days and backers of the Indiegogo campaign can bag themselves free nights at The DogHouse and also exclusively secure the first five releases from the sour beer facility and those who give over $30,000 will be rewarded with hosting an all night event. In addition, backers will gain access to behind-the-scenes plans and designs as and when they are developed, alongside additional discounts and benefits.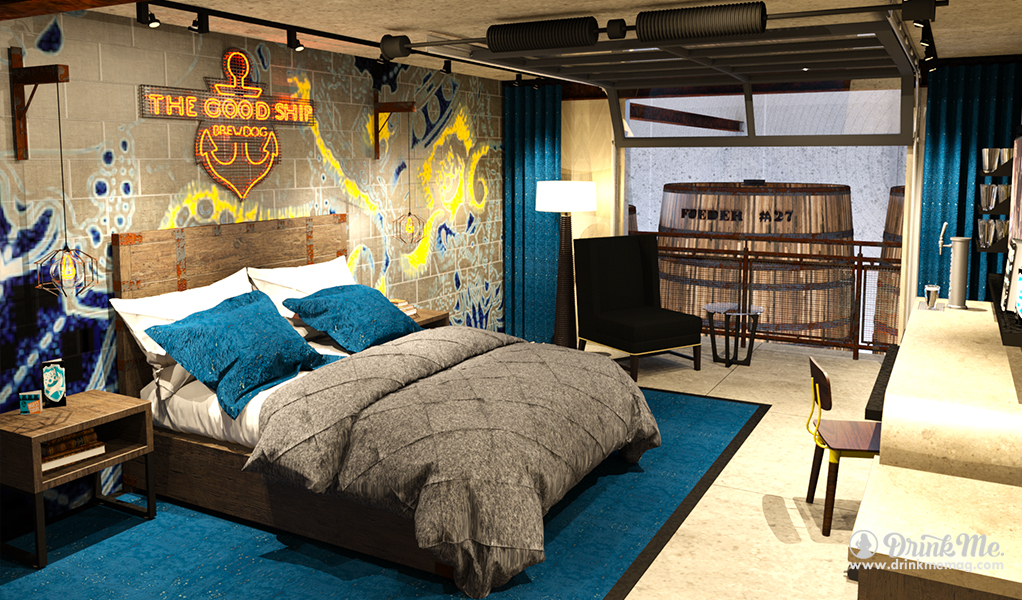 BrewDog has a good standing with campaigns ever since their innovative model – Equity for Punks – amassed 55,000 shareholders and raised $48.6 million through crowdfunding in 2009.
In February they launched DogTap, their first US bar that introduced Columbus to the brewery's headliners and a range of curated beers from local craft breweries. The DogHouse is aimed to be open by the end of September 2018. It will be a beer experience from dusk until dawn. What more could you ask for?
 For more information on the campaign click here.
 For investing opportunities click here.